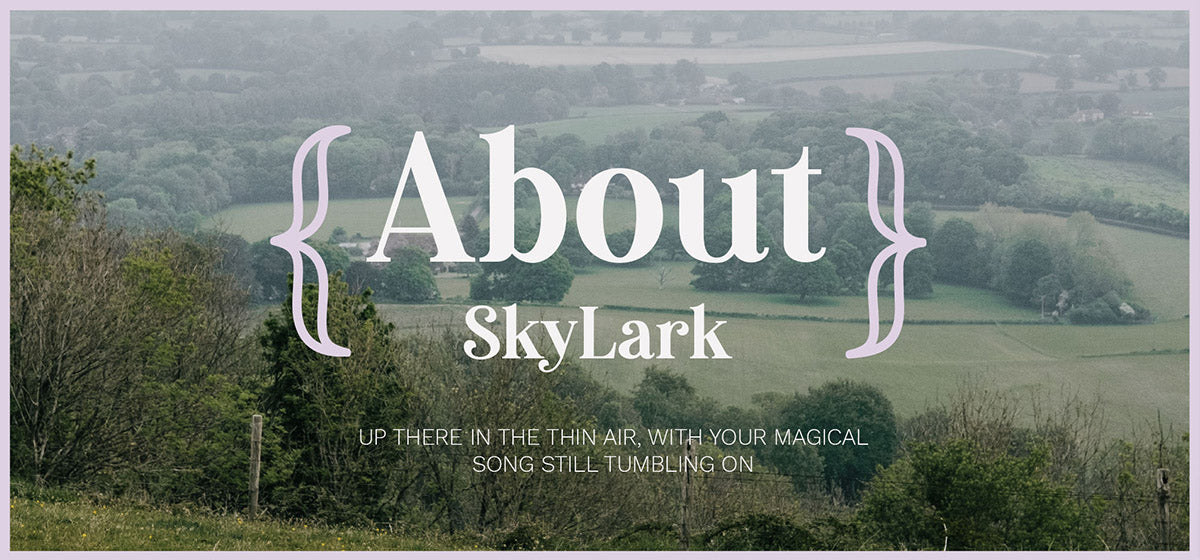 About Skylark
Skylark is the only 100 percent non-profit, 100 percent transparent specialty coffee brand in the world.
Skylark Coffee sprang from a desire to produce extraordinary coffee while helping to repair both environmental damage and human exploitation — some of it inherent to the coffee trade. We bring a wealth of speciality coffee experience in nearly every aspect of the industry while insisting on a fairer, more inclusive way to drink coffee and conserve nature.
Our Probat roaster spins at the foot of the South Downs on the edge of Brighton.
We source superb coffee for specialty coffee businesses and individuals thanks to savvy buying, roasting and relationships, then we give away all our profits to charities working on the margins. We don't know of anyone else marrying top-tier coffee with a fully transparent non-profit model.
In this context, we ultimately want to reimagine every stage of the coffee supply chain to be more just and interdependent.
Who are we?
Micah Sherer is our head roaster and buyer. He brings experience opening successful coffee businesses and managing teams in multiple countries; working within the supply chain to find better ways of supporting coffee producers in both Africa and South America; researching the power dynamics of coffee supply chains; and competing as an elite barista.

Ben Szobody oversees Skylark. He is a former political and business journalist in the U.S. and an early coffee blogger. He co-published the coffee magazine Longberry and contributed research to James Hoffmann's The World Atlas of Coffee. He also founded Pro Baristas, which has trained and mentored more than 1,000 people for coffee jobs and other careers. He manages Rock Farm and Florence Road Market.
These projects all sit within the charity umbrella of OCB Initiatives, the trading arm of One Church Brighton, which works with marginalised people across Sussex.
How do we do it?
In the short term, we're using our coffee relationships to challenge coffee trading norms — we pay top specialty prices at twice the Fair Trade rate or more, then donate another £1 per kilo to conservation and empowerment efforts at home and in coffee-producing communities.
These are the first steps in a long-term process to challenge the power dynamics in the value chain and (hopefully) to help change the way coffee itself is traded. We're not lone rangers, of course, and we work closely with innovative coffee importers such as Falcon Coffees and Raw Material. (There's no such thing as Direct Trade.)
Who benefits?
One problem: Roasters have always made the lion's share of profit. We've decided to give all ours away to charities working on key local problems:
- Knepp Wildland Foundation is a key environmental charity in the Southeast leading the way on rewilding, conservation and climate change.
- The Stumping Project, operated by Falcon and the NGO Technoserve, is an African project helping Ethiopian coffee farmers regenerate their coffee trees for sustainable harvests for years to come.
- Pro Baristas is a charity project focussed on unemployment in Sussex, especially among young people, while training them for coffee jobs.
- In Her Hands is a woodworking project empowering women by teaching the fundamentals of building. 
Our brand
We have the support of some excellent artists in the creation of Skylark. Jackie Morris painted our birds and Robert Macfarlane wrote the poetry that appears on our bags and website. Their book, The Lost Words, helped inspire our focus on the natural world and our choice of a name. We consider ourselves lucky to hear the unending skylark songs as we cycle the hills around our roasting base.

Katherine Heath does photography for Skylark, and James Walker designed our brand identity. 
Our Registered Charity number is 1142607.