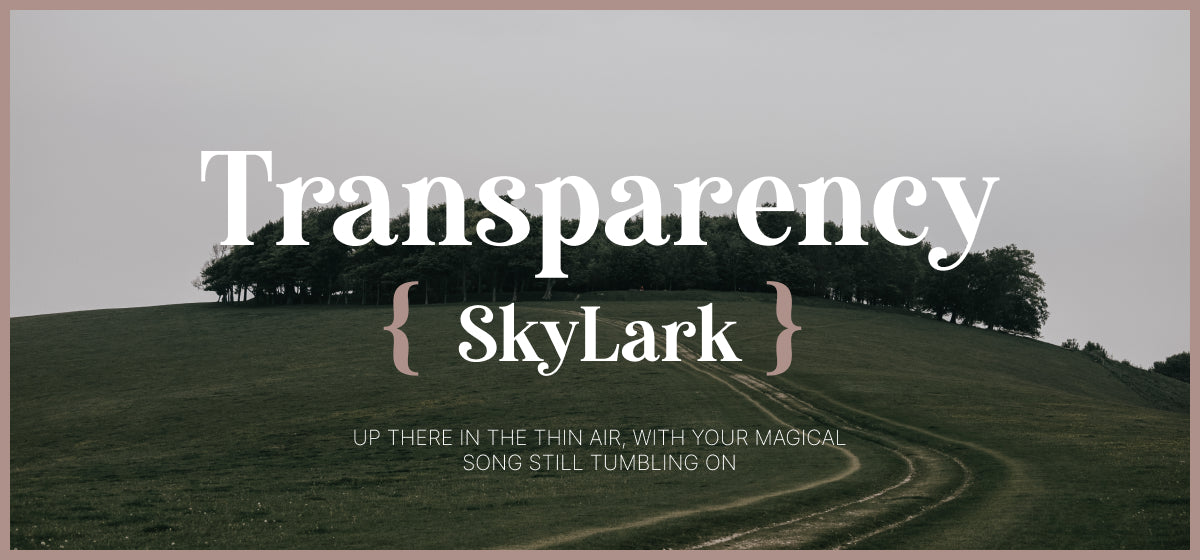 Non-Profit Social Purpose
As far as we know, Skylark is the only 100% non-profit, 100% transparent specialty coffee brand in the world.
But what does this mean? We operate like any other roastery in that we buy and roast the best coffee we can find and sell it to cafes and consumers. Unlike others, however, we give away all the profits at the end of the year. We're a registered non-profit organisation ... not a B Corp, not a social enterprise, not a CIC.  
We're also completely open source with our financials. We think skepticism about ethical claims is warranted, so instead of asking you to trust us you can examine what we do with the money for yourself. You can also provide feedback.
Ultimately, we started Skylark to be the most ethical coffee roastery that is currently possible. We definitely don't have all the solutions figured out, but that's what we're aiming for every day. We simply don't exist to make money.
The reason for this ethos is that we believe roaster profits are the biggest problem in the coffee supply chain. Roasters have always made the lion's share, in percentage terms, while coffee farmers and cafes struggle at either end of the industry. So for now, we're giving all our profits to charities working on key local problems, while the longer-term project is to change those fundamental power dynamics.
Who are our current benficiaries?
- Knepp Wildland Foundation is a key environmental charity in the Southeast UK leading the way on rewilding, conservation and climate change.
- The Stumping Project, operated by the NGO Technoserve, is an African project helping Ethiopian coffee farmers regenerate their coffee trees for sustainable harvests for years to come.
- Pro Baristas is a charity project focussed on unemployment in Sussex, especially among young people, while training them for coffee jobs. It's also one of our sibling projects under the same charity umbrella.
You can read more about how we support the environment and marginalised people in our annual transparency report. If you'd like to participate, simply check out our shop! We think it's rare to find top-notch coffee combined with a social purpose. If you want to get in touch about anything related to our ethos, email info@skylark.coffee.